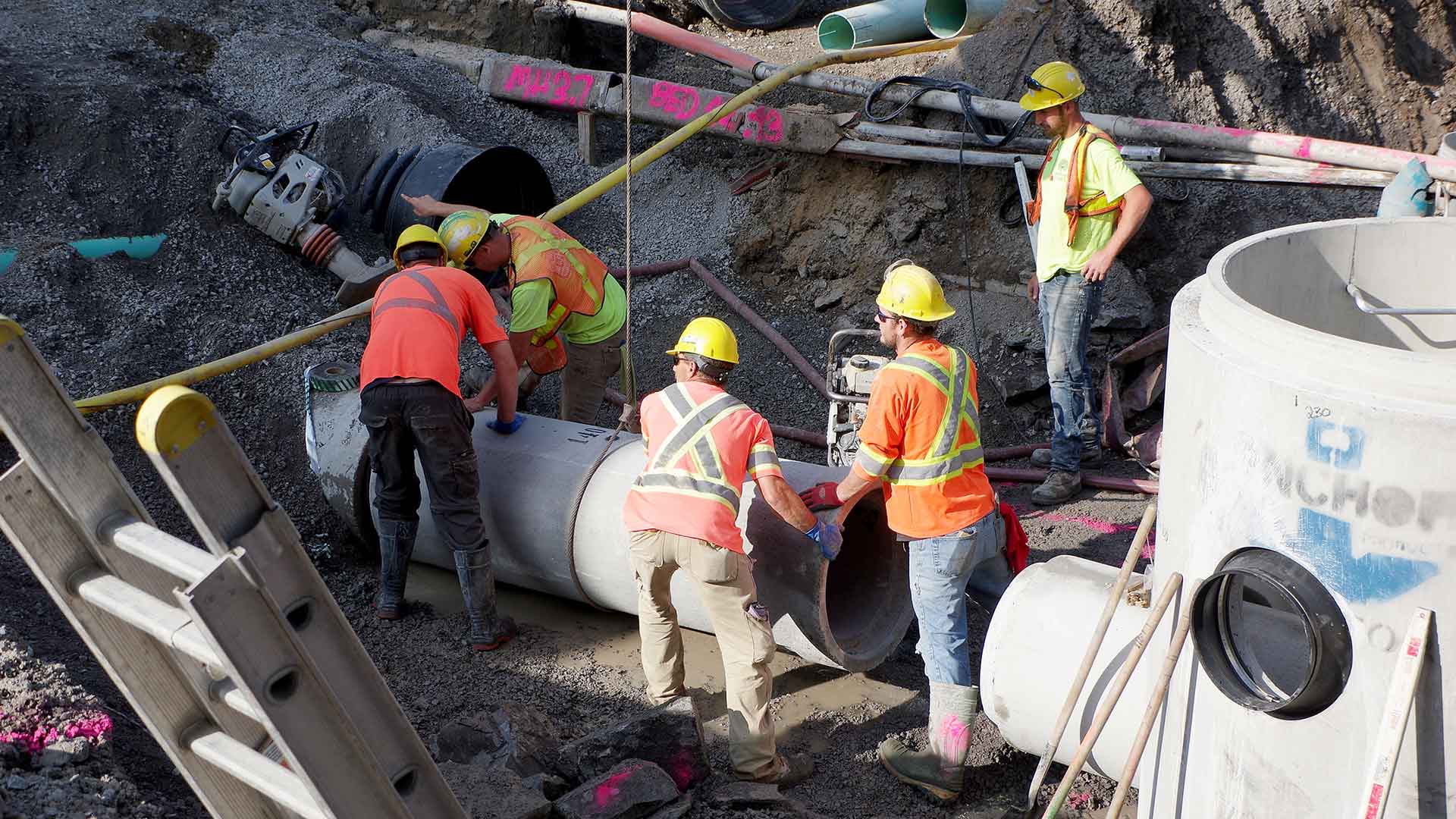 Training, Communication, Vigilance and Compliance
The people we work alongside – those at the office, on the road, or at the job site – are our most valuable commodity. Making sure they are able to work in the safest, most accessible and most comfortable environment underpins every aspect of the way LCE works. We excel at training our entire team in every pertinent aspect of the mandated health and safety regulations, but also ensure regular compliance. Managers and supervisors take their responsibility for the front-line employees seriously and communicate regularly, openly, and respectfully with them to make sure they are not only safe physically, but also safe emotionally. We are a harassment and bullying-free company and LCE is committed to ensuring a welcoming, supportive atmosphere in all aspects of our operation.
For more than five decades, Len Corcoran Excavating has prided itself on its ability to communicate effectively, openly and consistently with its existing clients, new clients, future employees, municipal officials, fellow contractors, members of the public and the residents impacted by our work. We believe we go above and beyond to ensure our processes, costing and timelines are well articulated, that we welcome and encourage feedback and dialogue and that our key team members are always accessible and available to address concerns, and offer clarifications when required. Putting people first, being open, honest and operating with clarity and honesty have been the principles under which LCE has operated since its founding in 1962 and will continue to be the way we do business. Click here to learn more.
ADDRESS
Len Corcoran Excavating
2212 Sydenham Road
Elginburg, ON, K0H 1M0
GENERAL INQUIRIES
613-542-0820 ext.5