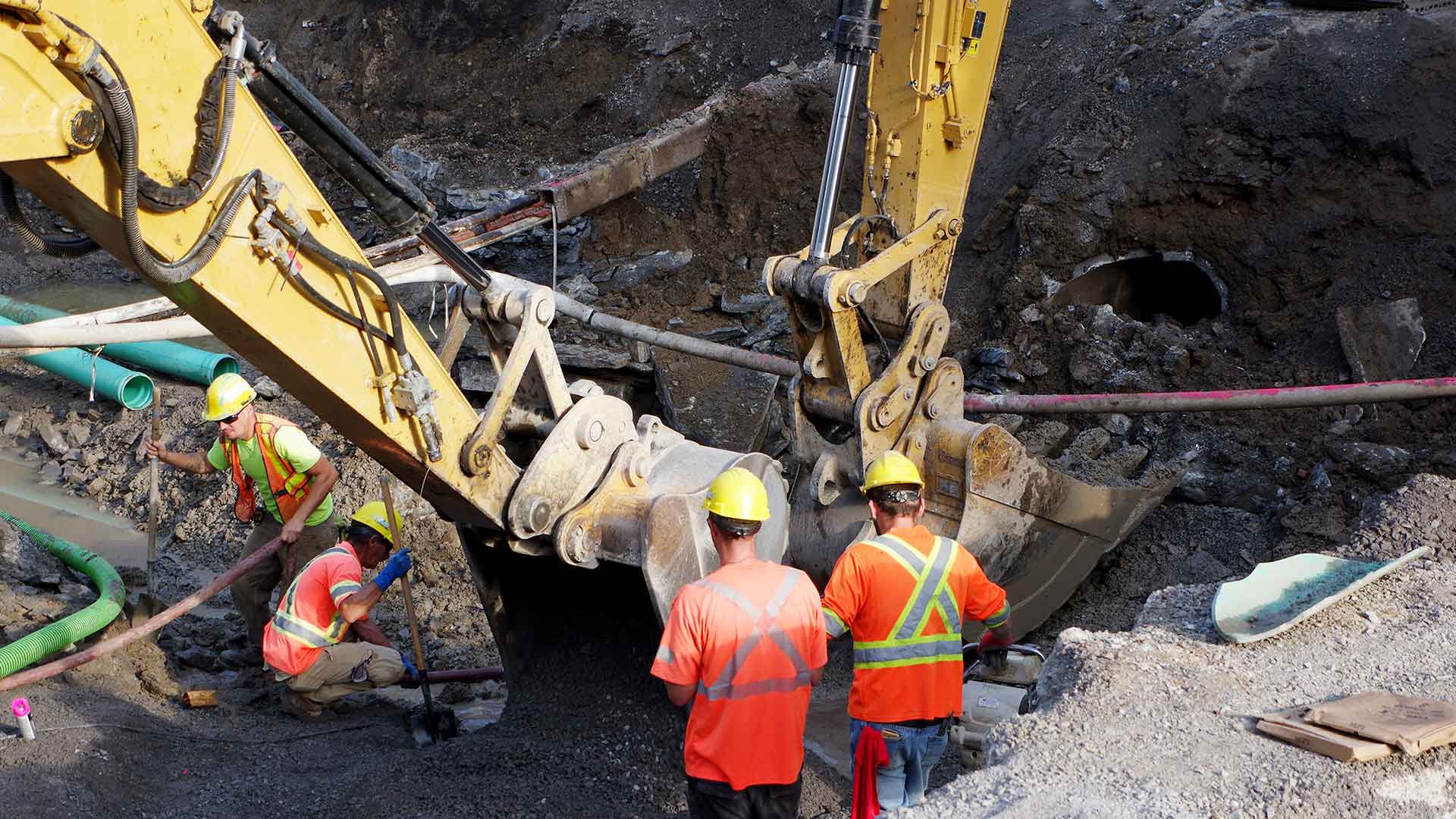 Adaptability, Innovation and Special Expertise
With such varied experience within the construction industry for more than five decades, LCE has developed a particular set of skills that can be applied to projects that may be considered unique and unconventional. We thrive on the challenges inherent in these projects and put forth the same diligence, forward-thinking approach and technical know-how to these projects as to our core focus areas. In recent years we have built a monorail test track for Bombardier's Loyalist Township facility, completed a huge park rejuvenation project for the City of Kingston and undertaken a large landfill remediation project for Lafarge Canada. LCE welcomes the opportunity to stretch our technical and professional horizons.
For more than five decades, Len Corcoran Excavating has prided itself on its ability to communicate effectively, openly and consistently with its existing clients, new clients, future employees, municipal officials, fellow contractors, members of the public and the residents impacted by our work. We believe we go above and beyond to ensure our processes, costing and timelines are well articulated, that we welcome and encourage feedback and dialogue and that our key team members are always accessible and available to address concerns, and offer clarifications when required. Putting people first, being open, honest and operating with clarity and honesty have been the principles under which LCE has operated since its founding in 1962 and will continue to be the way we do business. Click here to learn more.
ADDRESS
Len Corcoran Excavating
2212 Sydenham Road
Elginburg, ON, K0H 1M0
GENERAL INQUIRIES
613-542-0820 ext.5